Ref:
Date:
Location:
Photographer:
Ref:
Date:
Location:
Photographer:
Lay of the Land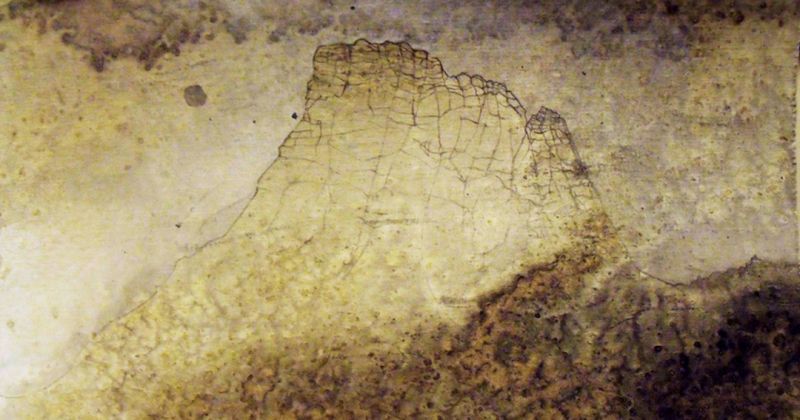 19/03/13
This weekend I returned to one of my favourite places in the world(!)- Ullapool, to frame the work for my upcoming exhibition Lay of the Land at RhueArt... The show starts in two weeks time and after a weekend of battling with mitres and mounts (with more than a little help from RhueArt's James Hawkins- thanks James!) the work is now all framed and ready to hang. Returning to Wester Ross after six months in the south was quite incredible. With the Spring sunshine emphasising the steep mountain peaks and casting dramatic shadows on gulleys and ravines, the landscape was more beautiful than I even remembered. Waking up to the sound of birdsong amongst the trees at Leckmelm, where Jamie's brother and sister in-law live in beautiful wooden cabins was also pretty special and added to the sense that there really is nowhere quite like the Highlands!
The show will incorporate work inspired by the Highland landscape- which has been shaped over millenia by volcanic and glacial process. Alongside this work, are pieces inspired by the evolving landscape of Iceland a land which is currently undergoing the rapid geological changes which once shaped the Highlands. I have also created a book to accompany Lay of the Land which you can find on my home page.
I'm looking forward to returning for the opening of the show next week and would like to offer an open invitation to the preview on Saturday 30th March between 12-2... Hope you can make it along!
Lay of the Land Catalogue-
click here